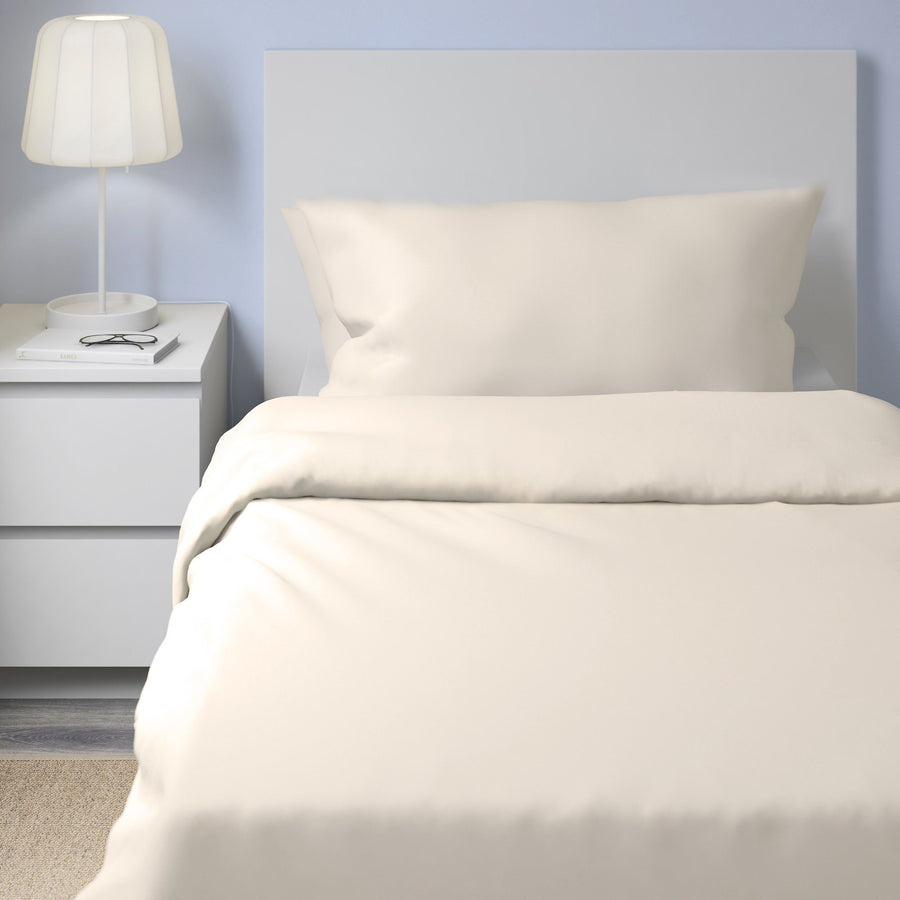 AllergyCare™ Organic Cotton Zippered Duvet Cover
Duvet Cover - For People With Dust and Allergen Sensitivity
Are you looking for a night-time allergy solution? Do you constantly wake up with irritated eyes, itchy skin, or sinus congestion? Then this is the comforter cover you need! 
ALLERGEN & DUST MITE-PROOF: It's designed for people with dust and allergen sensitivity.
COOL & COMFY: An average pore size of 5.9 microns and a 233-thread count help to keep you cool.
ZIPPER COVER: This duvet cover has a heavy-gauge nylon zipper tread and rust-proof metal zipper pulls.
Night-time allergies can cause havoc on your sleep schedule. With the AllergyCare Organic Cotton Duvet Cover, you can reclaim your sleep schedule and get the rest that you need at night.
Our organic cotton is always latex-free, and we never add any harmful chemicals or harsh treatments.
Because it boasts a 233-thread count and an average pore size of 5.9 microns, our duvet cover keeps you cool and allows for breathability without letting allergens in. With heavy-gauge nylon zippers and rust-proof metal pulls, you can secure the cover on any comforter — new or old.
Don't go through the trouble of finding a new comforter that fits your weight and warmth preferences. You can easily turn any comforter into an allergy-sensitive comforter with our organic cotton duvet cover. Continue to use the blanket you love and have grown accustomed to. Simply cover it with your new AllergyCare comforter cover, zip it up, and breathe easy at night.
No more tossing and turning with a runny nose, itchy eyes, or breathing troubles. It's designed to be cool and comfortable, allowing for excellent breathability without letting dust mites in. Use this cover on your own comforter, the guest room bed, or keep it in storage for when you host an allergy-sensitive guest.
Bargoose is devoted to making the most comfortable, highest-quality, and simplest allergen-barrier sleeping solutions. Our Organic Cotton Duvet Cover will help you get deeper sleep and allergy-free rest.
Organic cotton 233 thread count tightly woven to 5.9 microns and laboratory tested to assure that the weave does not separate with use.
Made to Last - All covers are sewn with a double stitch and at least 12 stitches/inch
Heavy gauge nylon zippers with coated rust-proof metal zipper pull.
Sewn-in the USA
Care instructions: Machine wash your organic cotton dust mite mattress and pillow covers as you would any fine cotton fabric. Natural Cream Color. Our organic cotton has not been dyed or processed so the natural cotton pigments can cause color variations.