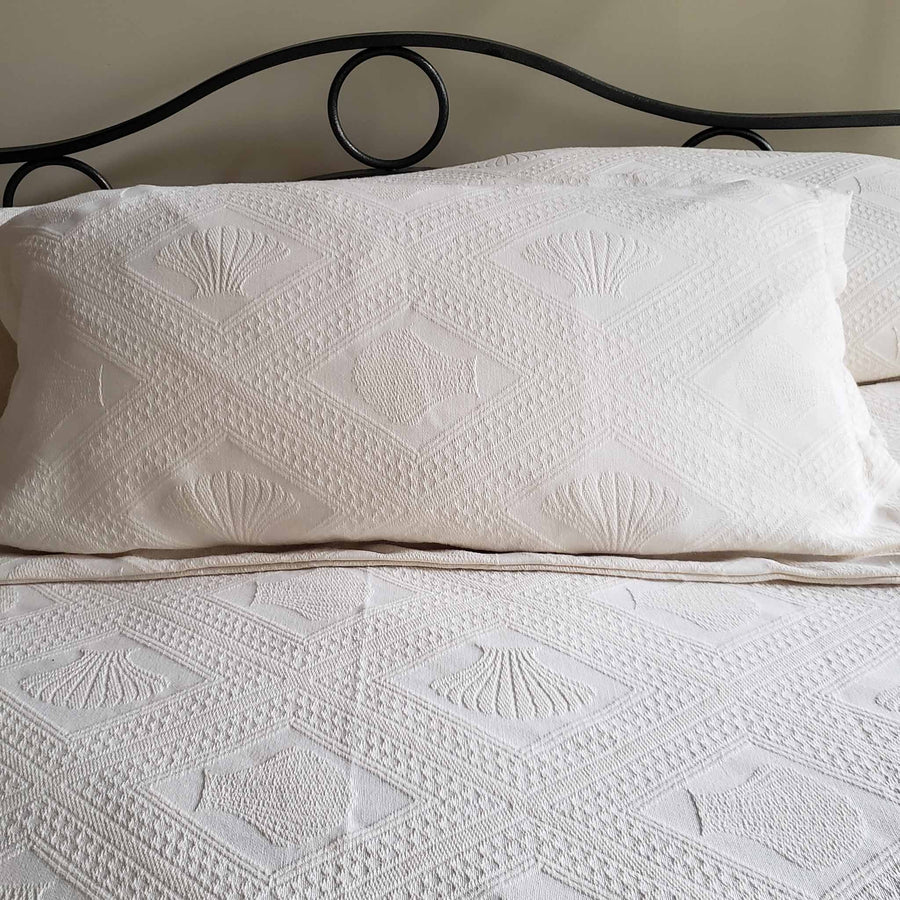 Avalon Jacquard Pillow Shams
Elevate Your Bedding to Luxurious Heights with Our Avalon Jacquard Pillow Shams
Indulge in the timeless elegance of our Avalon Jacquard pillow shams. Crafted meticulously in the heart of Portugal, these shams boast a rich woven texture that exudes luxury and sophistication. Their exquisite shell Avalon design complements both contemporary and classic interiors.
Why Our Avalon Jacquard Pillow Shams?
Premium Quality Fabric: Made from a durable blend of 65% cotton and 35% polyester, ensuring comfort and longevity.
Effortless Maintenance: Machine washable and tumble dry-friendly. No ironing required, which is a boon for allergy sufferers.
Versatile Aesthetics: Available in chic Antique or pristine White, perfectly blending with any bedroom décor.
Envelope Closure: Ensures your pillow remains securely encased, offering a neat finish.
Size Variants: Whether you're in need of a Standard (20" x26") or Queen/King (20" x 36"), we've got you covered.
Matching Pieces: Pair them with our matching Jacquard Avalon Bedspreads for a complete, cohesive look.
Care Made Simple: Feel free to wash them in hot (up to 140°) or cold/warm water. Just remember to skip the chlorine bleach and machine dry on a medium setting.
Upgrade your sleep sanctuary with a touch of Portuguese craftsmanship. Order your Avalon Jacquard Pillow Sham today. (Sold individually).