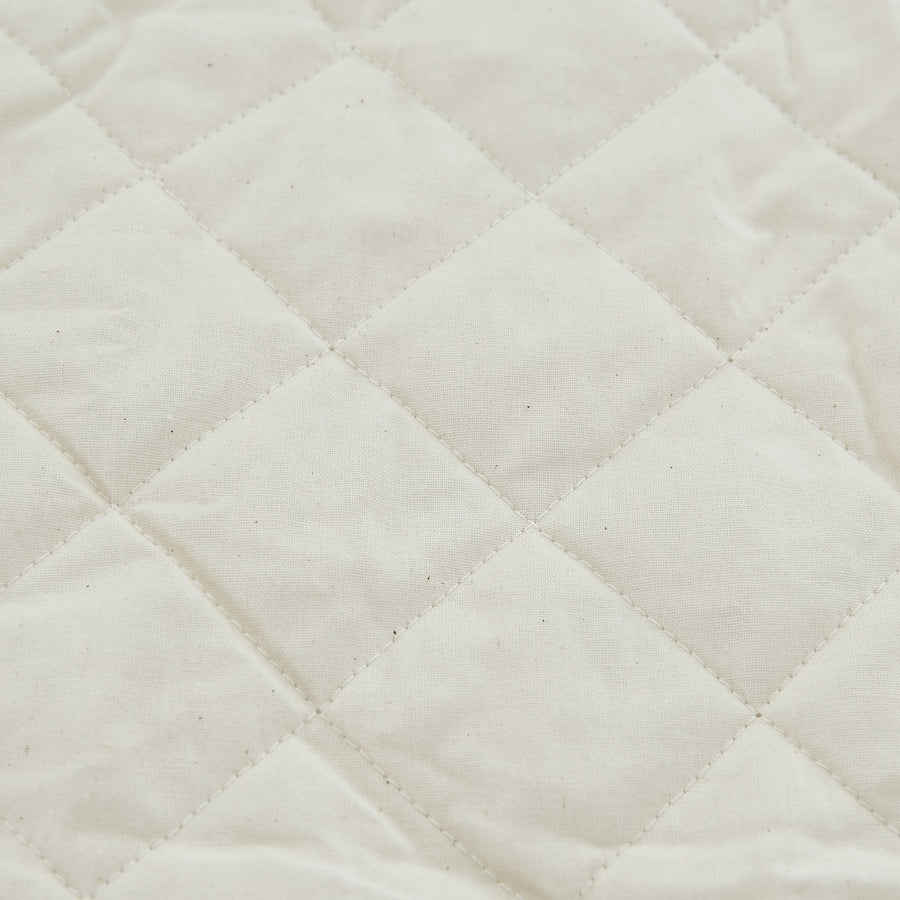 Natural Cotton Waterproof Fitted Crib Pad
Natural Cotton Waterproof FittedCrib Pad made with all natural, soft, unbleached non-toxic cotton. Protect your baby's health and keep him or her sleeping safe and sound through the night. Hypoallergenic.
Four Layer Protection offers completely breathable waterproof mattress protection. Features a polyester fiber layer that absorbs liquid and a breathable waterproof layer that guarantees zero liquid penetration.
Machine wash warm, mild detergent, tumble dry low. No bleach.
Soft, natural, unbleached cotton.
Protection for your baby's mattress -100% waterproof crib pad protector cover.
Four layer design offers 4 times the protection.
Comes in three sizes:

Standard Crib Pad: 28" x 52"
Pack 'N Play: 27" x 39"
Portable Mini Crib: 24" x 38"