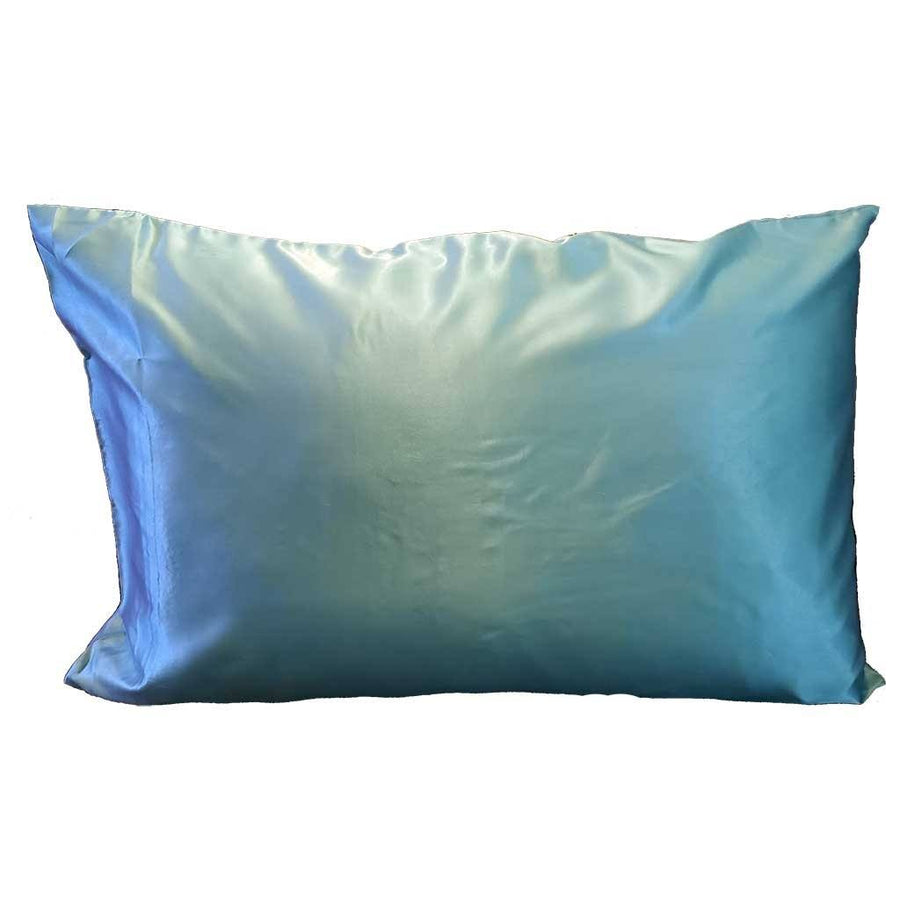 Satin Zippered Pillow Protector - King Only
Satin zippered pillow protector, they're silky soft against your skin, reducing facial creases and wrinkles. Bargoose satin pillow cover utilizes 100% polyester satin that creates less friction of your beautiful curly hairstyle and reduces hair breakage than sleeping on cotton pillowcases.
Luxury satin zippered pillow protector with stain-resistant feature provides a smooth and soft feeling to ensure a great night's sleep. 
King Size 21" x 37" - Light Blue 
Satin helps eliminates annoying, uncomfortable skin wrinkles from fabric.
Reduces friction and pulling on skin and hair, to maintain hair moisture.
Allows skin and hair to glide freely instead of getting caught

Wrinkle-free, stain, and fade-resistant.
Hidden drop zipper
Easy to care for, machine washable