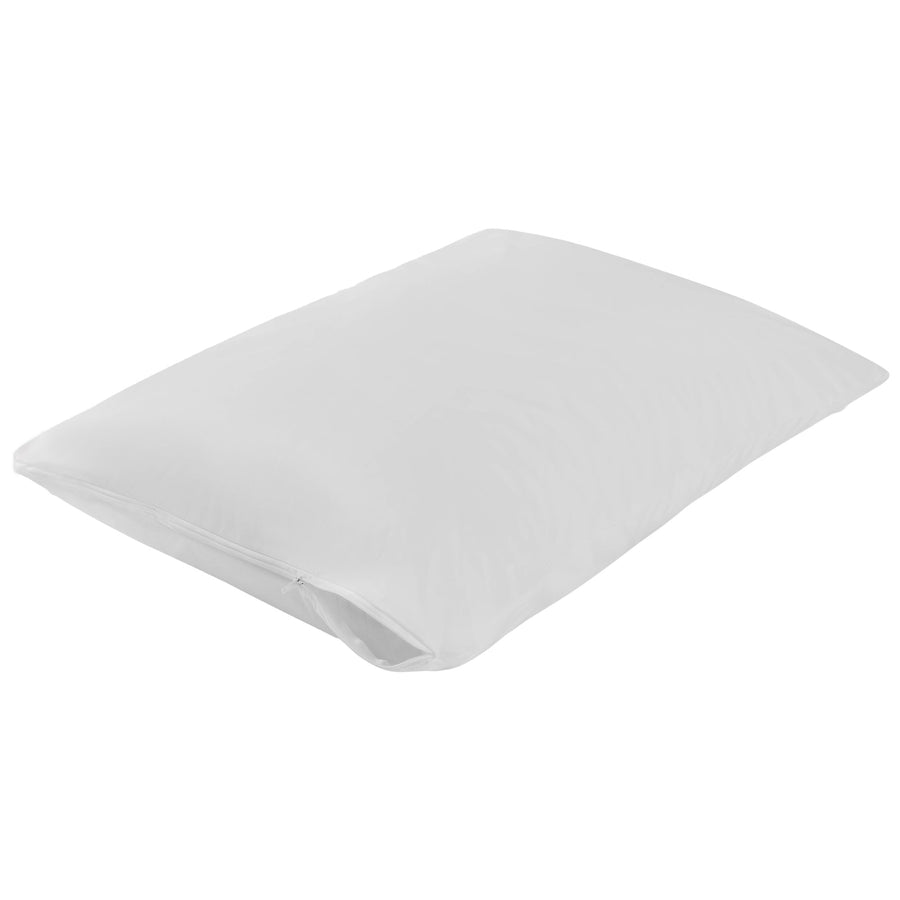 Barrier Bedding - Zippered Polypropylene Pillow Encasement
Do you suffer from allergies? Sick of waking up with a stuffy nose and a headache? Stop using your bedding as an umbrella to protect yourself from pollen and dust. Protect yourself and your loved ones with this zippered polypropylene pillow protector, made to be breathable and dust allergen proof. It's available in standard, queen and king pillow sizes to fit any pillow. Order yours today and enjoy a good night's sleep sans allergy symptoms!
Perfect for for travel, camp, Airbnb guests, or just storing pillows. The Bargoose Basic Polypropylene zippered pillow covers provide an economical option for pillow protection with a non-woven breathable fabric that protects against stains and dust allergens. 
They are the perfect choice for walk-in clinics and day spas. 
Non-woven polypropylene pillow protector is dust allergen proof.
Available in Standard, Queen, and King pillow sizes.
Dust Mite / Allergen Proof
Self locking, rust proof, polyester zippers
Sizes: 

Standard - 21" x 27"
Queen - 21" x 31"
King - 21" x 37"