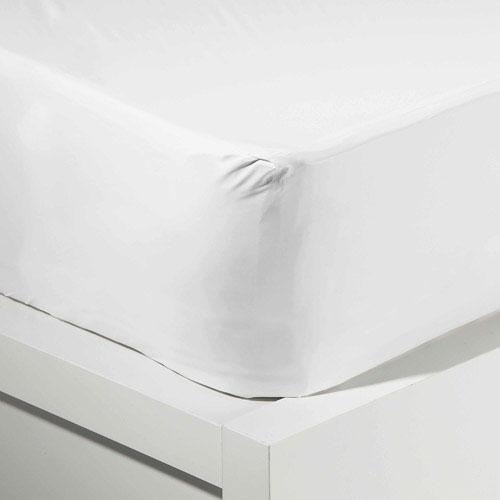 AllergyCare™ Fitted 100% Cotton Allergy Mattress Cover
Just like our zippered AllergyCare™ Cotton mattress covers, these fitted mattress covers are made for cotton-lovers. The ultimate in comfort without sacrificing effectiveness. 100% cotton mattress covers are perfect for hot sleepers and for anyone who owns a memory foam mattress. Being a fitted cover they are as easy to put on as a fitted sheet.
AllergyCare™ fitted cotton dust mite covers are woven entirely of chemical free, naturally soft cotton fibers. With a mean flow pore size diameter of 4.6 microns, AllergyCare™ cotton allergy control fabric is one of the most effective, cool and comfortable dust mite allergen barriers covers available today.
AllergyCare™ 100 Cotton is effective against dust mites other harmful allergens.
No added chemicals or harsh treatments.
Soft, cool, breathable and comfortable.
Fitted cover are as easy to put on as a fitted sheet.
Available in 12" and 16" depths
280 threads stitched per square inch. 4.59 Mean Pore Size (PMI Test Results)
Made to Last - All covers are sewn with a double stitch and at least 12 stitches/inch
Latex free
Lifetime Warranty
Easy Care Instructions:
Machine wash hot water up to 140°. Do not use any chlorine bleach. Machine dry on medium setting.