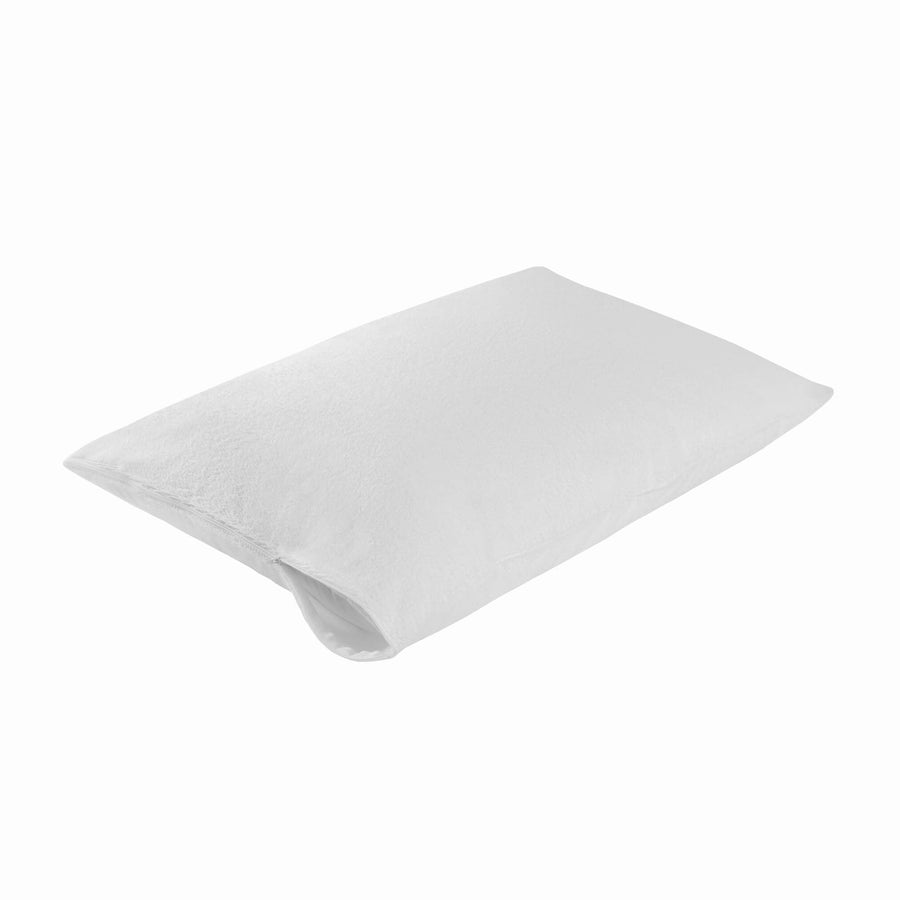 Terry Waterproof Pillow Covers - Enhanced Protection Within your Budget
Bargoose's Terry Waterproof Pillow Covers are a step towards making the sleep environment more comfortable for you and your family. These
zippered pillow covers
are
breathable
,
waterproof
, and gentle to the skin, making them ideal for family, patients, and pets.
100% cotton terry top

– Unlike most other brands opting for 80% cotton terry, we provide a 100% cotton terry top for your pillow covers to ensure maximum comfort for you and your family.

Waterproof and breathable

– A layer of urethane is added to make the pillow covers

breathable

and

waterproof

, along with being soft and comfortable. The surface absorbs any fluid it is exposed to, such as sweat, water, and urine, as urethane does not allow any fluid to permeate further.

Allergen barrier

– Our terry pillow covers are a great way to protect your pillows from dust mites, bugs, and other allergens, safeguarding your family from possible asthma and rhinitis attacks.

Rust-proof polyester zippers

–

Bargoose's zippered pillow covers

come with rust-proof polyester zippers to ensure longevity and minimal care of pillows.

Size options -

These white pillow covers come in three size options - 

Standard (21" x 27")

Queen (21" x 31")

King (21" x 37")

Overlock stitching to ensure no raw edges

– Raw edges can often be a hindrance to your sleep. Bargoose has imbibed overlock stitching for its terry pillow covers. In addition, we also have an auto-locking feature to prevent accidental movement of the zipper.

Imported

– Our terry cotton is imported from the best locations worldwide. So irrespective of the variant you choose, it ensures a premium and sophisticated feel for your pillows.

Machine washable

– You can wash

Bargoose's

terry waterproof pillow covers with your regular laundry detergent. Plus, they reduce your effort as you don't need to iron them. Tumble dry them, and they are ready to be put back.