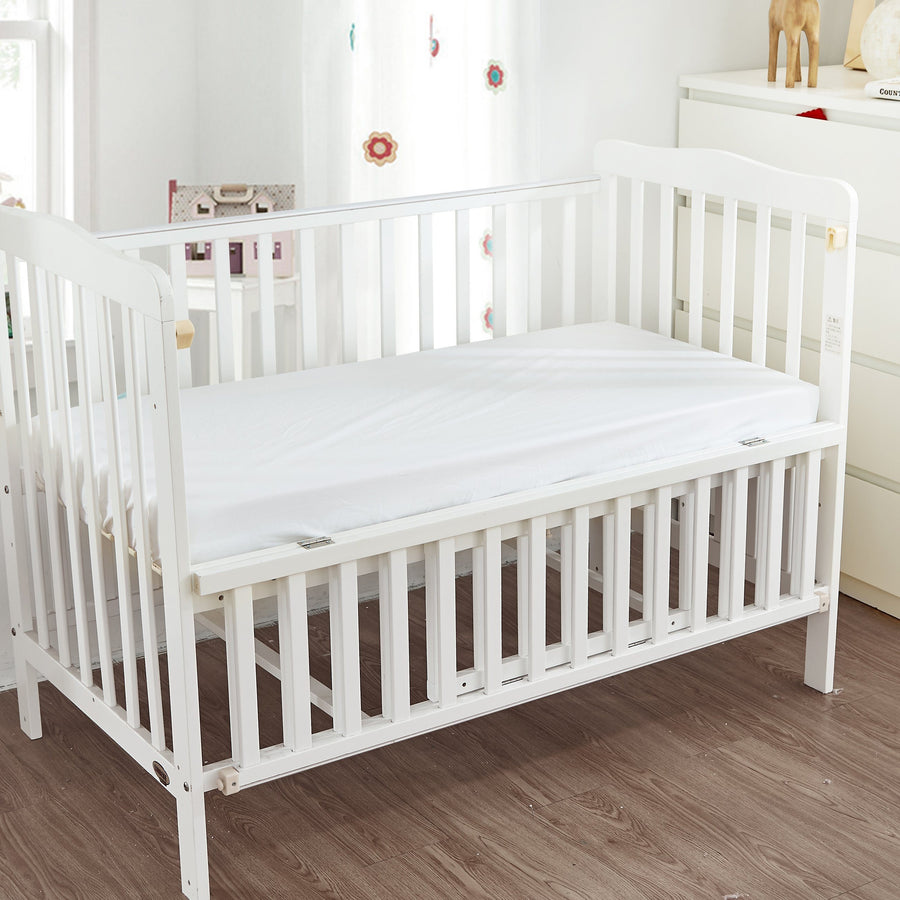 Baby Crib Fitted Saftey® Sheets
Bargoose Fitted Safety Sheets are made from a premium blend of 60% cotton and 40% polyester, ensuring a soft and comfortable sleep for your little one. The combination of these materials also makes these sheets durable, ensuring they can withstand frequent machine washing without losing their shape or color.

The stay-put elastic safety bands are strategically placed around the corners of the sheet to keep it securely in place, even as your baby moves around during sleep. This feature ensures that the sheet remains fitted and snug, avoiding any loose fabric that could pose a potential hazard to your child.

The Bargoose Fitted Safety Sheets are available in two calming colors: classic white and soothing mint. These colors not only provide a peaceful atmosphere for your baby to sleep in, but also make it easy to coordinate with your nursery decor.

With Bargoose Fitted Safety Sheets, you can rest easy knowing that your baby is sleeping on a sheet that has been designed with their safety in mind. Say goodbye to the stress and worry of loose sheets and enjoy a comfortable and peaceful night's sleep for both you and your baby.
You will sleep soundly knowing your baby can't rip these sheets free!
Available in White and Mint. 
Sizes:
22" x 44" x 3"
24" x 41" x 2"
24" x 38" x 3"
27" x 54" x 5"